I've been playing around with the app
Evolvotron
(
No Win binaries, sorry!
)
You just run it and it will present you with some randomly generated pictures that you basically just click in order to generate new pictures based on the one you choosed. I think it could be tamed enough to generate background art, both animated and single frame, for things like billboards in space ports etc.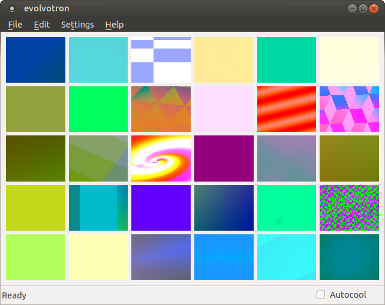 You can probably guess which of the pictures I clicked above to generate the one below.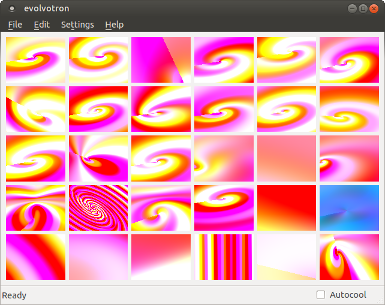 ---
I think you could actually build a 'general content server' to build stuff more or less on the fly.
You could have it generate things like textures, news and ads in the background while you're busy doing other things. I don't mean only evolvotron here but a whole chain of applications stringed together by an almighty content provider. You kind of need a random element into the mix when you're filling a couple of thousands of star systems with new things to experience.