Hello all, longtime no see, I'm sure there aren't many people who remember me but I contributed a few ships and redid a good chunk of the cargo images a couple of years ago.
With all the great progress that's being made on the engine, now seems like a fairly good time to attempt to start up a project to redo the in-game interface, HUD etc, as it's starting to be a bit of a drag on the improvement of the project that seems to be occurring in every other quarter. I'm sure most VS veterans are used to it, but it's reached a point where I think for a lot of people the state of the interface would be enough to put them off playing the game entirely.
I'm hoping that there'll be some interest from some of the very talented coders here on getting this done as I think it would really add a lot to the user experience, especially so for new players, who are probably a bit intimidated by the monstrosity that has evolved over the years.
Concepts!
Current HUD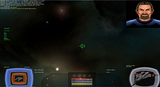 New HUD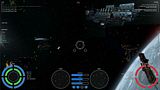 Current Nav Computer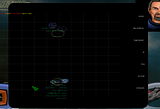 New Nav Computer