Hello i wanted begun a thread for propose a new model for TESLA
Like asking in the dev-List, it would be like the current one (for general shape/arrangement)
I discover a nice tips could be realy andolian' style. It's look likefrom 2D--to 3D rendering
i draw the part of the ship with Inkscape (vector software like illustrator/GIMP) especially the plating of the ship.
he don't look like final (it look like very flat )
For show you the technique do you remenber this kind of construction in layer wood ?? here a picture:
http://www.quatuor.be/decoration/vlaemsch_moose.jpg
Then untill you have finish your vectorized draw Save your SVG file and import it into Blender
DivShare File - tesla.svg
(here the draw i use for did the base of the below Ship)and give it a volume/ moove arrange the part of your SVG file.
I think the Andolian' style should be like that, is a clear representation of how a 2D "world" become in 3D and for reflect the spirit of Andolian is not a bad idea and do a difference between other human and human meaning/brain.
in general a different technique/approach should be create for design each principal faction ship it will be more consistant
here the pics about early stage of Tesla redraw:
Side ORTHO view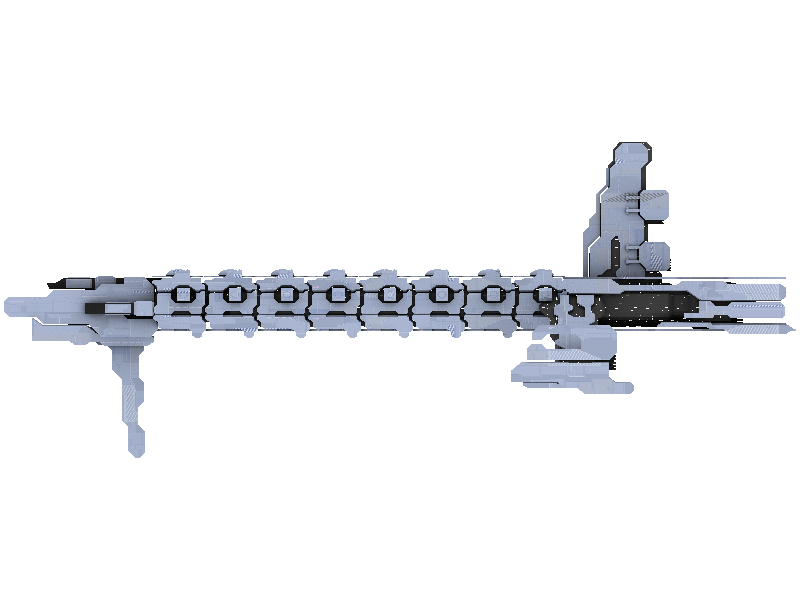 3/4 up
3/4 down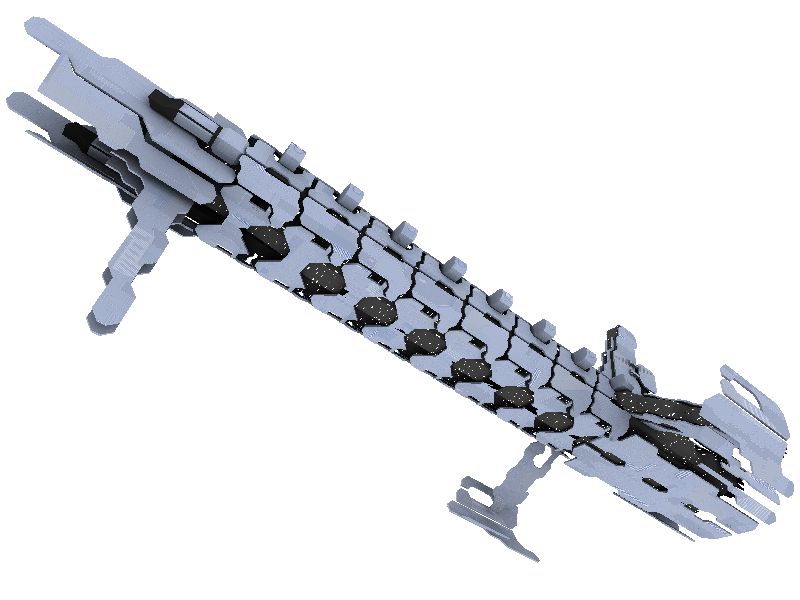 the rear thruster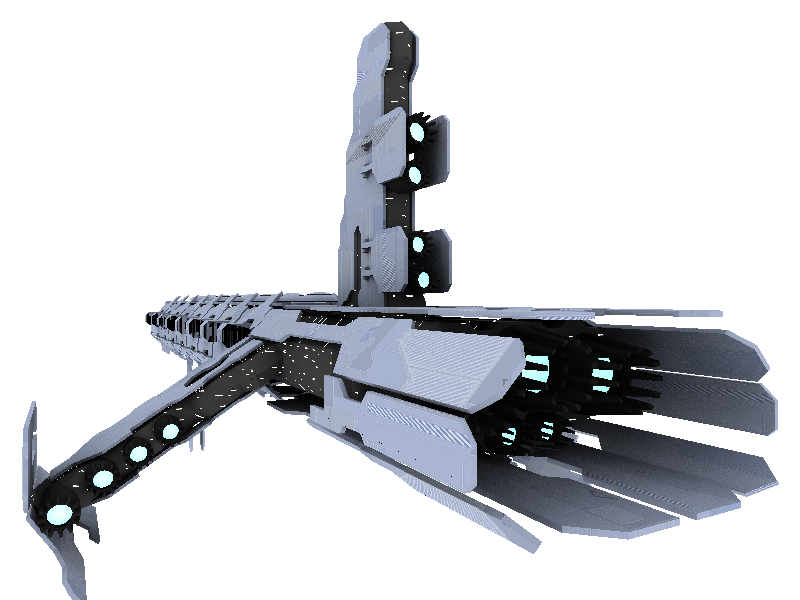 view over a 6 spinals gun: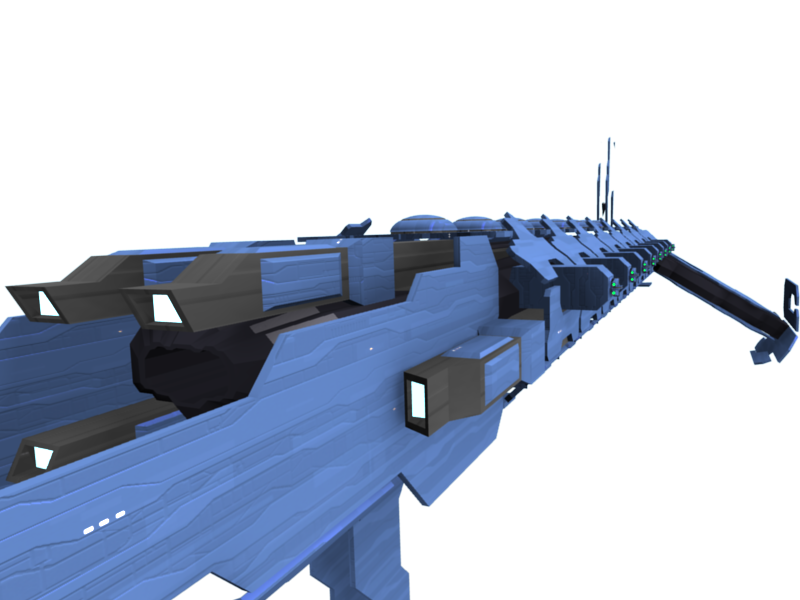 New texture for Andolian :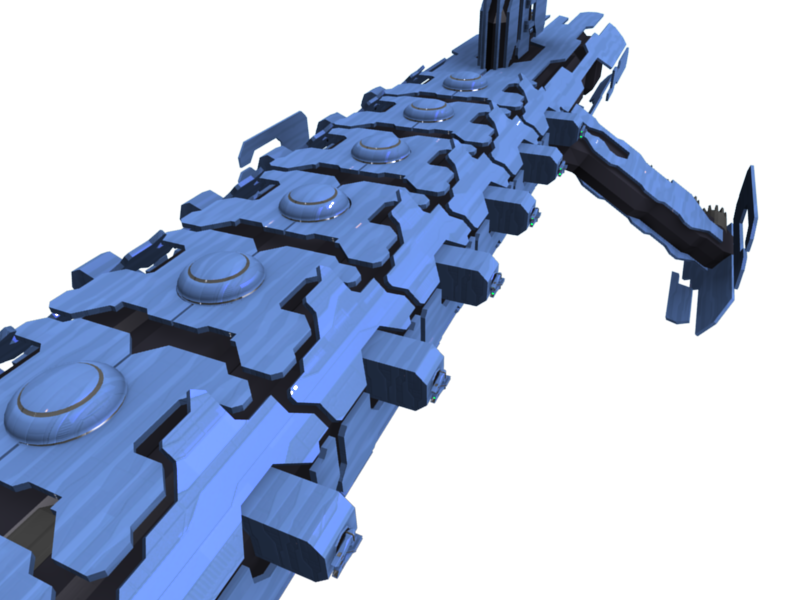 rear of new designed andolian M turret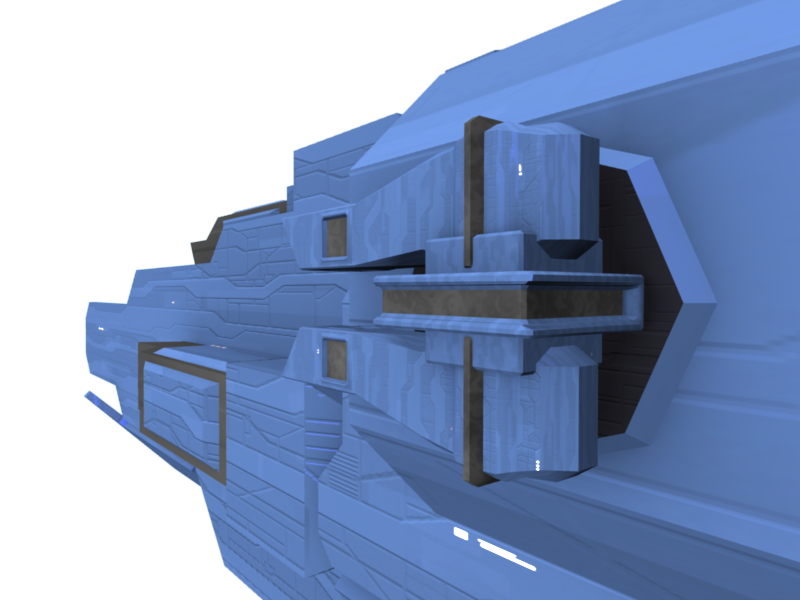 The turret Point defence line side and the telemetric tower at early stage.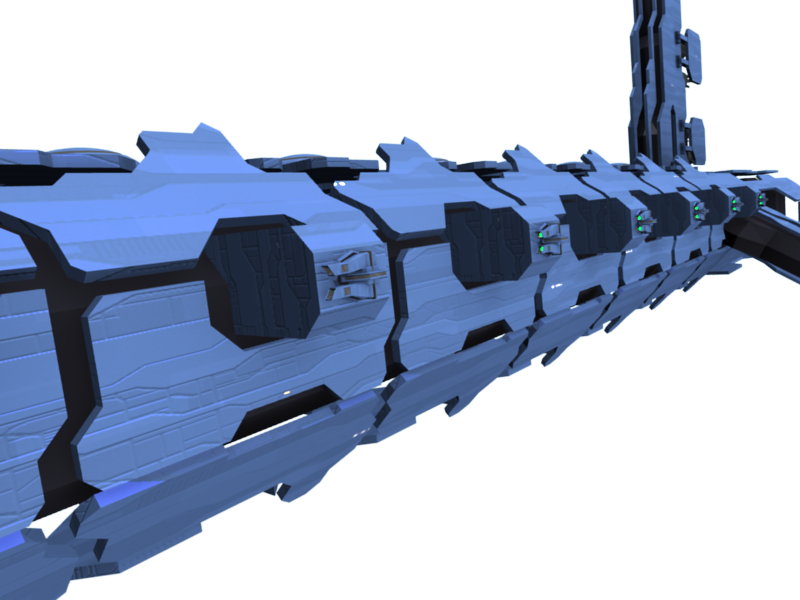 No detail for the moment and the model before clean up are around 15K mesh the Target for polycount could be around 50K+5 UVmap to 1024pot