Incomplete graphics
Posted:
Tue Aug 06, 2013 2:40 am
Hello everyone,
Because there is no technical support section, I hope this is the right place for my post. I've spent the past 2 hours trying to fix my graphics after first starting the game. My space ship is only partly visible while docked. While in space about one third of the surrounding space is formed, the other is just darkness. In the docking station, I'm not provided with options to interract with anything. Is all of this normal? All of this is happening in orbit of Atlantis.
My laptop is far from great, though I do meet the system requirements. I've linked an image that shows both the drakness and working graphics: I hope you guys can help with this.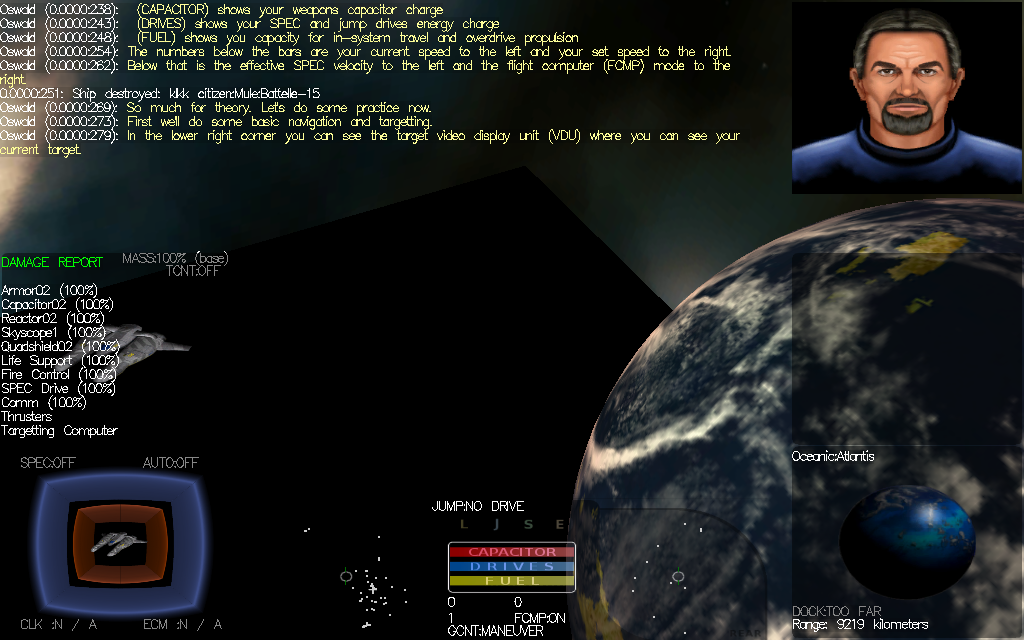 Thanks